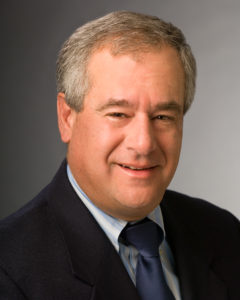 Mr. Joel Kanter has served as President of Windy City, Inc., a privately held investment firm, since July 1986.
From 1989 to November 1999, Mr. Kanter served as the President, and subsequently as the President and Chief Executive Officer of Walnut Financial Services, Inc., a publicly traded company (Nasdaq: WNUT). Walnut Financial's primary business focus was the provision of various forms of financing to small business including equity financing to start-up and early stage development companies, bridge financing to small and medium-sized companies, and later stage institutional financing to mature enterprises. Tower Hill Capital bought the Company in 1999 in a transaction valued at approximately $400 million.
From 1978 – 1980, Mr. Kanter served as a Legislative Assistant to former Congressman Abner J. Mikva (D-Ill.).  In that position, Mr. Kanter provided support to Congressman Mikva with respect to activities related to his position on the House Judiciary Committee.  In particular, Mr. Kanter was intimately involved in efforts to reform the Federal Criminal Code.  Mikva subsequently became the Chief Judge of the U.S. Court of Appeals for the District of Columbia Circuit, and then served as White House Counsel to President Clinton.
From 1980 – 1983, Mr. Kanter served as Special Assistant to the National Association of Attorneys General.  In that position, he represented the interests of the State Attorneys General in Washington, D.C. in the criminal justice and environmental arenas.  In particular, Mr. Kanter was involved in the legislative efforts to reenact the Clean and Clean Water Acts, and to enact the original Superfund Legislation.
From 1983 – 1985, Mr. Kanter served as the Staff Director of the House Rules Committee's Subcommittee on Legislative Process Chaired by Congressman Gillis W. Long (D-La.).  He also lent considerable support to the activities of the House Democratic Caucus, which was also Chaired by Congressman Long.  In particular, Mr. Kanter was intimately involved in the effort to establish a new debate format that was first used during the Democratic Primary in New Hampshire in 1984 and was moderated by Phil Donahue and Ted Koppel.  He was also involved in authoring a House Democratic Caucus publication called Blueprint for America which served as the basis for several subsequent Democratic Platforms
From April 1985 through June 1986, Mr. Kanter served as Managing Director of The Investors' Washington Service, an investment advisory company specializing in providing advice to large institutional clients regarding the impact of federal legislative and regulatory decisions on debt and equity markets.  Clients included Amoco Oil, AT&T, Bankers Trust, Chase Manhattan Bank, General Motors, and J.C. Penney.
Mr. Kanter serves on the Board of Directors of public companies including Magna-Labs, Inc., formerly involved in the development of a cardiac MRI device; and MEDITE Cancer Diagnostics, Inc., an innovative force in the cancer diagnostic market that provides a variety of instruments, supplies, and histology and cytology systems to a variety of health care systems.
Mr. Kanter also serves on the Boards of several private concerns including Fibralign Corporation, which has developed and manufactures a collagen-based scaffolding technology that can mimic human tissue structure in a way that allows repair of tissue and blood vessels, which is initially being used to treat lymphedema in breast cancer patients; First Wave Technologies, which has developed a product for hospitals and nursing homes that makes crushing pills much easier for staff that must care for the large patient base that cannot swallow them, and is developing a new ventilator for use in hospitals that will provide greater mobility, lower costs, and enhanced treatment; Mercator MedSystems, Inc. a company specializing in catheter drug delivery systems; Orpheus Biosciences, Inc., a life sciences company that has developed a novel approach to addressing autoimmune diseases by targeting the auto reactive cells that cause the adverse problems; Primal Therapies, Inc., which develops naturally safe, non-toxic biofilm solutions to various infection and health that arise from the communities of bacteria and viruses that coat most living and nonliving surfaces;and Serpin Phama, a life sciences company that is developing a number of peptides have significant impact on health conditions impacted by inflammation, the first of which treats cardiac and stroke victims by extending the amount of time they have to get to a hospital and be treated without permanent damage from about an hour to close to 24 hours.
Mr Kanter is also a current Trustee Emeritus and past President of the Board of Trustees of The Langley School in McLean, Virginia, a former Trustee at the Georgetown Day School in Washington, D.C., and of the Union Institute & University, the Country's first Online University.  He is also the current Board Chair of the Black Student Fund, and the Coalition To Stop Gun Violence, and serves on the Kennedy Center's National Committee on the Performing Arts, as well as on the Board of Voices for Progress.