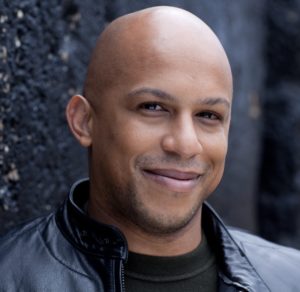 Mark Gardner was elected Quaestor / Treasurer at the 2022 Grand Chapter and Convention in Baltimore, Maryland. Prior to serving as Quaestor, Mark served as  to Tribune / Secretary having been elected to that position at the 2020 Virtual Grand Chapter in October 2020. Mark began his service on the Grand Council when he was elected as a Director by filling a vacancy on the Grand Council in May, 2019.
Mark was a theater major at The City College of New York in Fall 1996 when one of his cast-mates in a campus show invited him for bite to eat after rehearsal. Little did he know that he was walking into a Rush event for the Phi Chi Chapter where he would meet a whole group of people who would become his brothers by the end of that semester and among his best friends for decades to come.
Mark served his chapter as Bursar, Vice-Chancellor and Chancellor before leaving in 1999 to build a career in information technology management at CIBC World Markets.  Years later, Mark returned to his passion at CCNY to finish his theater degree studies, earning his Bachelor of Arts in 2010. He earned is Master of Fine Arts in Theater at Northern Illinois University in 2013.
Mark lives in Manhattan with his husband Brian and their attack-Dachshund Max.  He continues to mentor TEP undergraduate members at CCNY and currently serves as President of the chapter's Alumni Association.  He is an avid cook and as a result, feigns excitement for going to the gym.