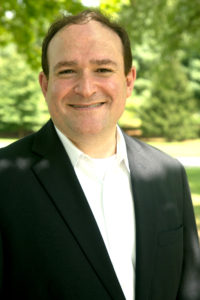 Kirill Reznik was elected International Consul of Tau Epsilon Phi Fraternity, Inc. on October 5th, 2018 at the Grand Chapter session and Convention in Chicago, Illinois.
Kirill joined Tau Epsilon Phi Fraternity in the Spring of 1994 when he was initiated into the Beta Delta Chapter at Florida International University (FIU) in Miami, FL.  Kirill graduated from FIU in December 1995 with a Bachelors of Arts Degree in International Relations and a minor in Economics.
Following graduation, Kirill joined the staff of Tau Epsilon Phi Fraternity in Haddon Heights, New Jersey as the Director of Chapter Services in 1996, followed by a role on the Grand Council as the Regional Governor for the Mid-Atlantic Region.
Kirill went on to receive both his Master of Arts degree in International Peace and Conflict Resolution, and his Juris Doctor Degree from American University in Washington, DC.  He has practiced law in Rockville, Maryland specializing in non-profit organizations and trusts and estates, and has worked as an international development professional managing contracts for clients such as the U.S. Agency for International Development, Department of State, World Bank, and United Nations.
In addition, Kirill is an elected member of the Maryland House of Delegates representing District 39 in Montgomery County, Maryland. Currently, Kirill serves as the House Parliamentarian and Chairman of the Health and Social Services Subcommittee on Appropriations in the Maryland General Assembly.
Kirill rejoined the Grand Council in 2014 as Senior Vice Consul and again in 2016 as Tribune.
Kirill lives in Germantown, Maryland with his wife Jennifer, daughters Caitlyn and Gabriella, and two adopted lab mutts, Mickey and Tinkerbell.