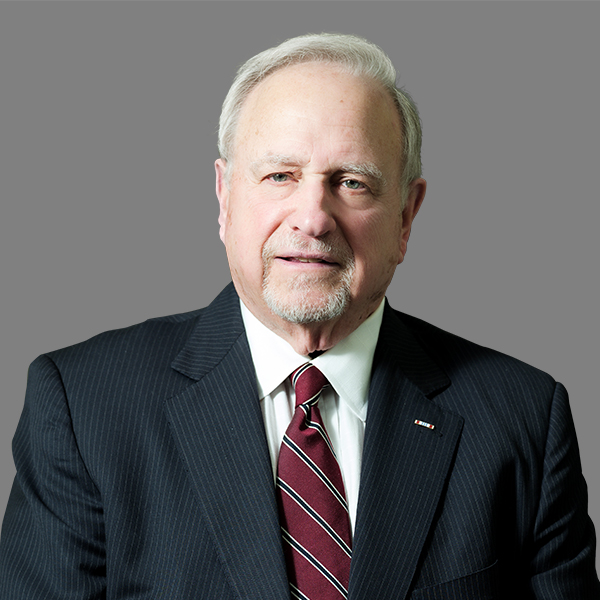 Albert J. "Bud" Schiff has been a TEP Brother for 60 years, initiated in 1961 by Omega Chapter at the University of North Carolina – Chapel Hill. He served as Omega Chancellor (1963-1964). Following graduation from UNC in 1964, Bud was commissioned through the NROTC in the U.S. Navy and completed four combat tours in Vietnam (1964-1966), ultimately rising to and retiring at the rank of Captain, USN. Bud served 20+ years on the TEP Grand Council and served as TEP's International Consul from 1983-1985.
Career:
Albert J. "Bud" Schiff is a Managing Director of Alvarez & Marsal (A&M). He is also a Founding Partner of Insurex, LLC.
Formerly, Mr. Schiff served as Chief Executive Officer of NYLEX Benefits, the executive benefits consulting arm of New York Life Insurance Company.
Prior to that, he served as Senior Executive Vice President, CEO of Life Insurance Operations and a member of the Board of Trustees of the Mutual Life Insurance Company of New York (MONY).
Education:
Mr. Schiff is a graduate of the University of North Carolina at Chapel Hill and holds Pension Actuary (MSPA), Chartered Life Underwriter (CLU), Retirement Income Certified Professional (RICP), Chartered Advisor in Philanthropy (CAP) and Accredited Estate Planner (AEP) professional designations.
Organization Leadership:
Schiff formerly served in numerous leadership roles, including:
• Past President of the Association for Advanced Life Underwriting (AALU);
• Past Chairman of the International Million Dollar Round Table (MDRT) – Top of the Table;
• Life member of The American College Board of Trustees, Past Chair of its Compensation Committee and member of its Executive Committee;
• Past Chairman and current member of the American College Foundation Board of Directors;
• Past Chairman and current member of the American College Center for Veterans Affairs Advisory Board.
• Current member of the Veterans Moving Forward Board of Directors.
• Past International Consul of Tau Epsilon Phi Fraternity
Schiff is a recipient of The American College Huebner Gold Medal, its Distinguished Alumni Award, and has been inducted into its Hall of Fame.
Mr. Schiff has testified as an expert witness numerous times before the Senate Finance and House Ways and Means Committees and before the U.S. Treasury and Internal Revenue Service on behalf of the life insurance and financial services industries.
U.S. Navy:
Schiff is a retired U.S. Navy Captain and he is a recipient of the U.S. Navy Supply Corps Distinguished Alumni Designation. He is a current member of the U.S. Navy Supply Corps Foundation Board of Directors. Captain Schiff has been awarded the: Defense Meritorious Services Medal; National Defense Service Medal with Bronze Star; Vietnam Service Medal with 3 Bronze Stars; Navy Armed Forces Reserve Medal with Bronze Hourglass; RVN Vietnam Campaign Medal; Combat Action Commemorative Military Medal; Armed Forces Retired Commemorative Medal.
Personal:
An Avid offshore yachtsman, Bud and his wife Jayne reside in Stamford, Connecticut. The Schiff's have two grown children, Matthew and Kara, and they have eight grandchildren.