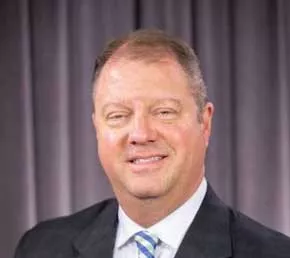 Robert Emrich was elected International Tribune at the 2022 Grand Chapter and Convention in Baltimore, Maryland.
Robert Emrich is a primary Shareholder of Risk Alchemy, LLC (Wilmington, DE) and is a hands-on Risk Alchemist specializing in (cyber) Governance, Risk, Compliance (GRC), Fraud and Forensics, Third Party Vendor Risk and Systems Implementation Project Management. Sectors of focus include: financial services, insurance (life, health, P&C and specialty), healthcare (hospital / clinical), retail (on-line / premise), higher education and defense manufacturing. Security and risk frameworks he actively utilizes for assessments and client consultations include: NIST 800-171 / 53 / DFARS 7012, COBIT, COSO, ITIL, SOX, SOC1 / SOC2, HI-TECH and PCI. Clients have included the U.S. Navy and comparable government entities, sub-prime defense contractors with CUI / CDI protection needs, wholesale and retail financial institutions, insurance companies, hospitals and boutique internet retail firms.
In his 20+ years of experience, Rob managed large projects in the Compliance, Operational and Technology spaces for three of the Top-5 financial institutions in the world. He previously held leadership and consulting roles at two of the Big-4 accounting firms and one of the top-20 regional accounting and consulting firm in the US. His team functioned as the financial examiners for two large state insurance departments under the National Association of Insurance Companies (NAIC) examination standards. He holds an Associates in Business Administration from Harrisburg Area Community College (HACC), an Undergraduate in Accounting from Penn State University and a Master of Business Administration in Management from La Salle University. He is a Certified Public Accountant (CPA), Certified Information Systems Auditor (CISA), Certified Financial Services Auditor (CFSA) and a Certified Fraud Examiner (CFE). He is an active board member at Penn State University and the HACC Foundation Board.